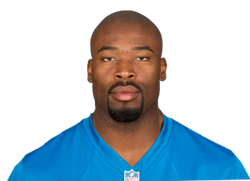 Chicago, Illinois (PRWEB) October 23, 2014
To raise non-violence awareness and honor those who have made a significant difference in Chicagos streets, the interfaith, multi-ethnic peace group, Fierce Women of Faith (FWF), will host the first annual Chicagoland Peace Awards presentation and gala, Making a World of Difference, Oct. 26 from 5:30-9 p.m. at the Skyline Loft, 1200 West 35th Street. Making a World of Difference awards will be presented by NFL Man of the Year and former Chicago Bear, Israel Idonije and Gospel Radio leader Darryll King, to significant Chicago figures such as: Father Michael Pfleger, broadcast legend Merri Dee, and States Attorney Anita Alvarez, who have each promoted peaceful change in the community. Tickets are $ 100 for general admission, including live entertainment and food prepared by celebrated chefs from across the region, and $ 200 for a VIP reception, including photo opportunities with celebrities, and are on sale at http://fiercewomen.brownpapertickets.com/, or by calling Brown Paper Tickets 24/7 event concierges at 1-800-838-3006.
They call Chicago Chi-Raq, among other names, said Rev. Dr. Marcenia Richards, Executive Director of FWF, who will present the peace awards. FWF is out to change the perception of who we really are as a city. Peace is sustainable when it becomes our ultimate conviction, and thats our hope for this event; if every group can understand we all have the same mission for peace, we can finally make change.
The evening will begin with a VIP Celebrity Red Carpet Reception and performance by the popular Puerto Rican band Bomba Con Buya. Guests will then enjoy a dinner hosted by top Chicago Chefs including 2013 ACF Chef of the Year, Chef Dwight Evans. The Chefs were selected based on their excellent culinary abilities, followed by their respected heritage and cultural background. They will serve samples of their most exquisite culinary dishes to guests. The evening will end with a silent auction to raise funds for FWF initiatives.
Significant individuals who will also be recognized include Little Black Pearl Founder Monica Haslip, Dr. Carol Adams, Reverend Clay Evans, Reverend Willie T. Barrow, Rebecca Levin, Pat Merryweather, Lynette Santiago and Dr. Vanessa Muhammad.
For more information, go to http://www.fiercewomenoffaith.org/.